Basics you need to buy to open your eyebrow studio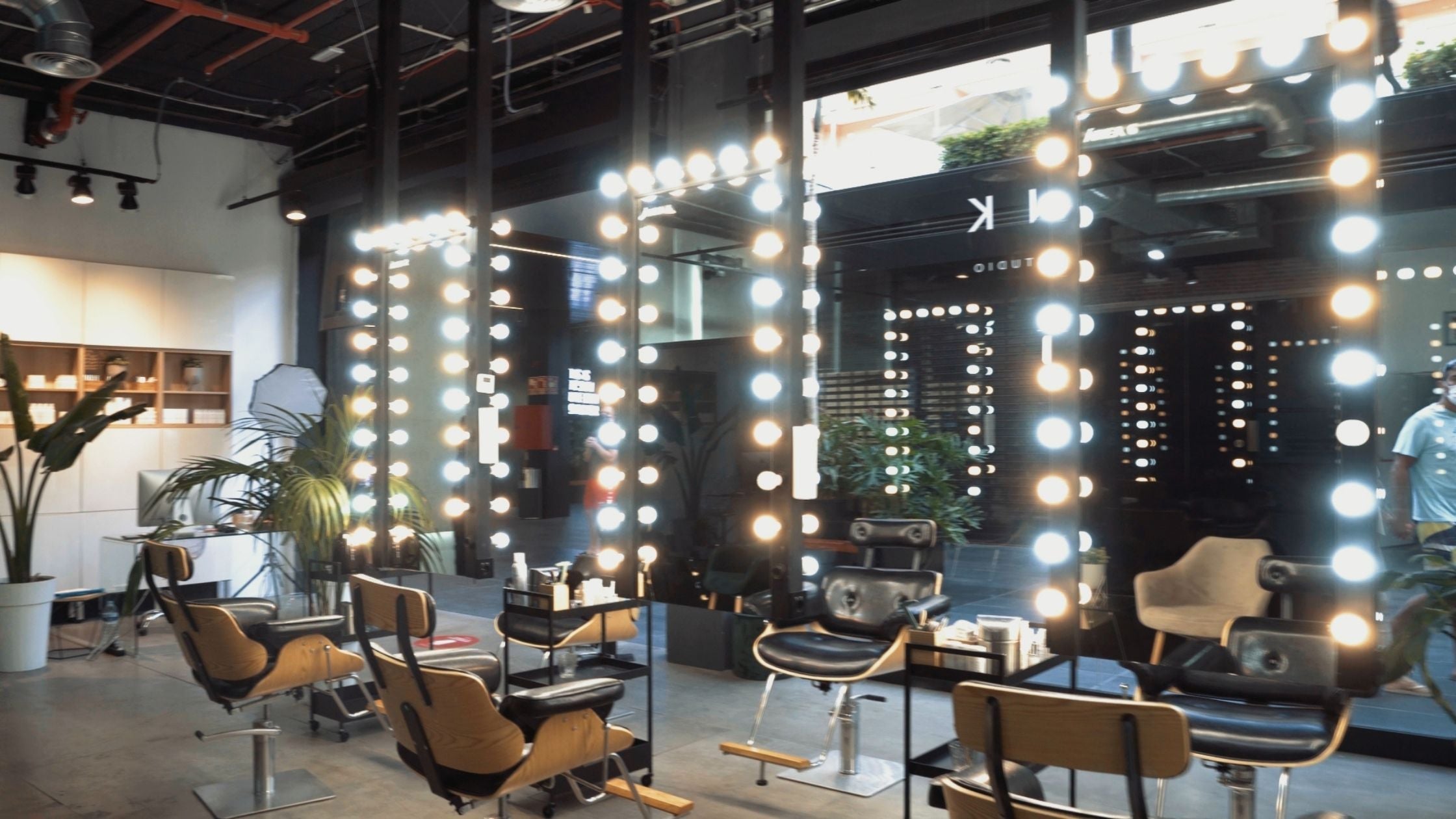 You have trained for this, you have happy clients with their eyebrows and eyelashes. After much thought you decided to take the big step, you will open your own studio. Congratulations!
In your mind everything is like a dream, of course it is. Until you realize that you don't know where to start, after so much time in the area, you have no idea what items are essential to open your dream studio, without having to leave your bank account empty.
Congratulations, this article came to you, we will tell you what things you should have to start your study and not leave your clients with an incomplete experience.
Knowing with what you will perform your treatments is as important as where , so let's start with the basic furniture that you must ensure so that your clients feel comfortable in your new salon.
1. A chair with a headrest (make sure it's comfortable)
Do not forget to make sure that this chair is in harmony with the rest of the study, it must be functional, but also aesthetically pleasing.
2. A good mirror placed in front of the chair
Lighting in this area is very important, do not forget it.
3. Table or shelf with small drawers where you will store the material and products for your eyebrow treatments.
Having everything at hand will save you a lot of time, as long as you have everything in perfect order, of course.
4. A small mirror (that you can move)
It is not essential, but a hand or mobile mirror, so that your clients can detail their results, is a good option.
Now let's talk about " With what " you will perform each treatment, of course this can vary according to your requirements, however, we share the most basic tools with you.
1. Waxing thread.
Do not forget that you cannot use any thread to wax, we recommend using special organic cotton thread for hair removal.
2. Paste for visagism
Create perfect and symmetrical eyebrows using design paste, it is important that you add a flat brush to your purchases to outline the contour of the eyebrow.
3. Compass and ruler for eyebrow design.
It seems obvious, but among so many things that you must keep in mind, something so important may be overlooked, we will not allow it!
4.Kit for extensions of tabs
Eyelash extensions are the most requested in any eyebrow studio, yours will be no exception. So get ready with everything you need for this treatment.
5. Pigments
Make sure you have a variety of shades for the diversity of skin and hair colors of your clients.
6. Makeup remover.
It is crucial that your clients come to their appointment without makeup, even so, among your products you must include a remover that allows you to guarantee the cleanliness of their face and ensure the quality of the results.
Finally...
Don't forget the disposable items, which may go unnoticed at first, however, keeping them in mind will save you from a hassle with a client.
If you already have all the items on this list, you can take a look at our website , there you can find more tools, items and disposables for your study.
We hope these little lists are useful for you, we wish you the best with your new study.
---