Eyelash extensions: What is the best professional training?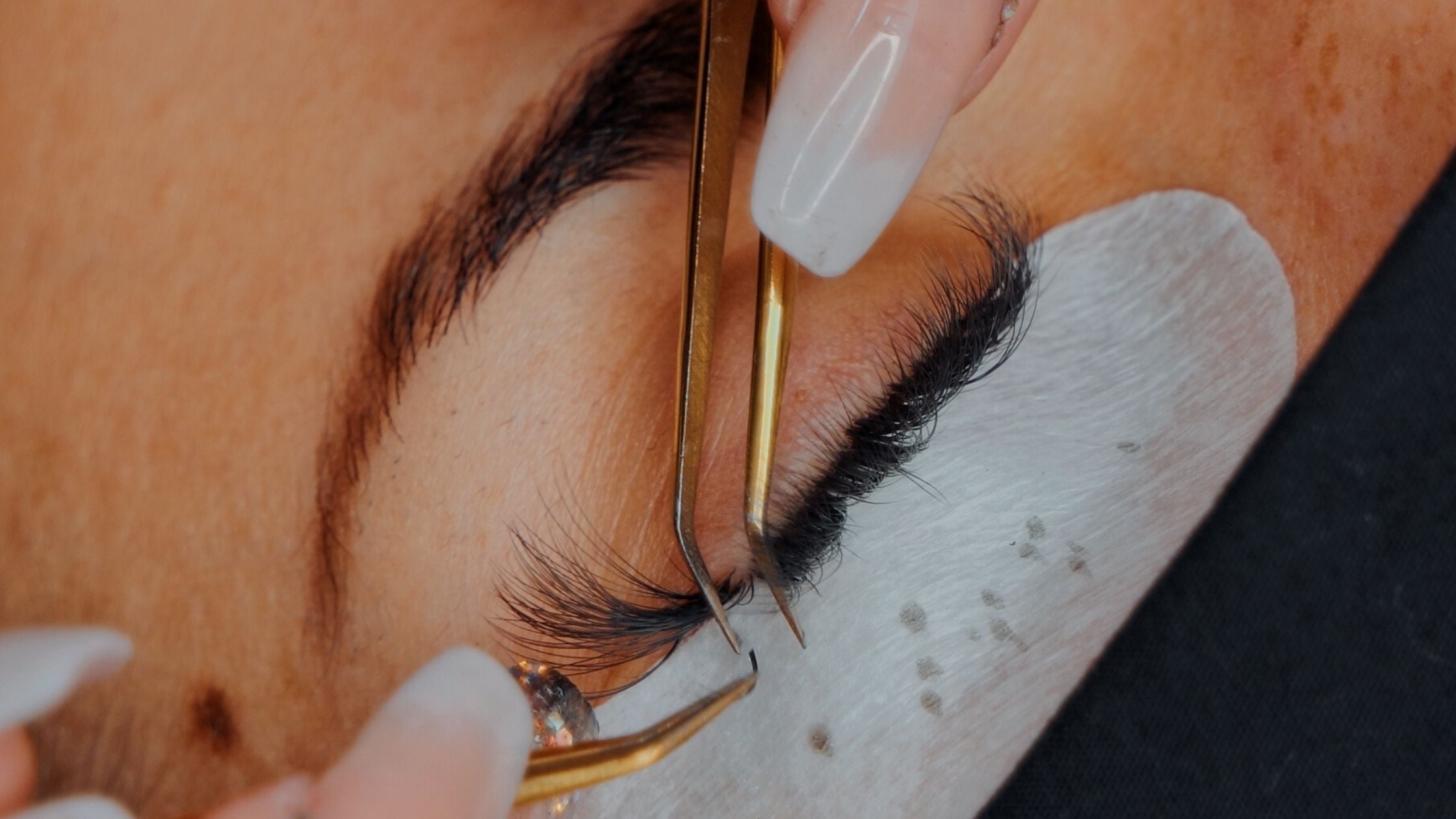 Growing up professionally it never hurts, expanding your knowledge and your range of treatments is always a safe bet.
trends change a lot Quick , and staying ahead is paramount.
Speaking of extending and fans... Eyelash extensions never go out of style and are still the favorites of all studios. Why not train yourself in this technique that is in high demand today?
But what is the perfect formation?
You must take into account the content, materials and price, choose only the one that fits all these factors.
1. Content
Of course, the most important thing is to ensure the value of what you will learn in this training. It is not enough to know "What are eyelash extensions" you must know methods of realization and removal, as a basic rule.
It is essential that you learn about the volume of the extensions, there are several volumes and various techniques that allow you to perform them. The content of the training should be designed so that you have procedures that your potential clients may want or need.
2. Materials
Another thing that you must learn as a future specialist in extensions is to recognize, choose and use correct and quality materials and tools . Ideally, the training you choose should have these.
Using low-priced instruments may seem like a good idea if you're just starting out (but it's not).
For example, with the selection of a bad adhesive it is possible to have problems such as a low durability of the treatment and in worse cases allergic reactions or burns.
Putting your professional ethics and your entire future in the industry into question.
3. Price
Regarding the price of training, various factors intervene such as the content and quality of the materials, for example, the better both are, the cost will grow.
But there is another very important factor that will also influence enormously in the price and in your learning:
The teacher's training level.
You must take into account the experience they have in the treatment of eyelash extensions and if the school belongs to a firm with a track record and is recognized, this will help your diploma have more value in the world of work.
In summary...
If you receive high-quality training, you will make a good work and this will help you develop a great customer base, so the cost of the course will be amortized in a short time.
It is essential that you have the right attitude, that you are willing to integrate new knowledge, that you want to experiment and learn, without this no training will be perfect for you.
Remember that practice makes perfect, when you start you can get frustrated easily , since you must learn to handle instruments such as tweezers and eyelashes that require precision to obtain excellent results.
Over time you will realize that applying extensions becomes easier and easier.
Now that you know how to choose the training perfect for you, take a look at our next master class :
See you inside.
---